presenting exquisite choral music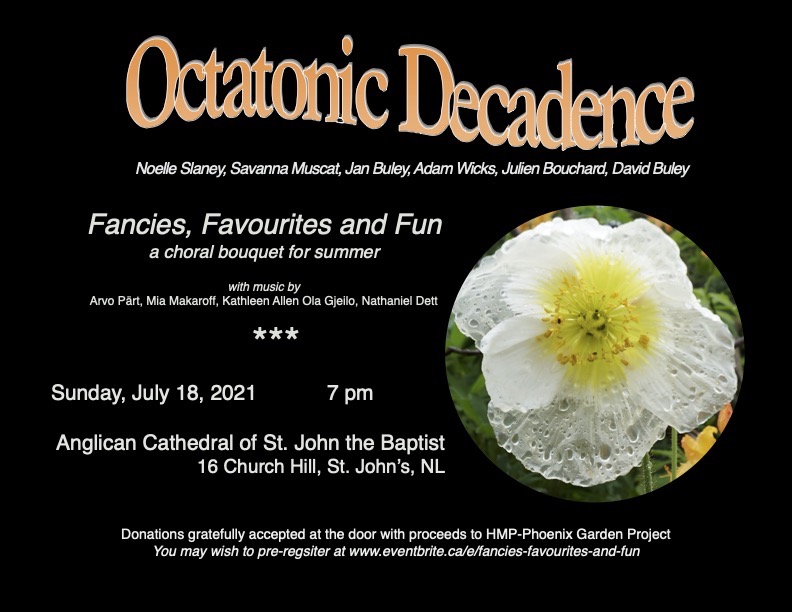 Free tickets are through pre-registration at
eventbrite.ca
Please consider making a donation to help offset the costs of this offering!
FANCIES, FAVOURITES AND FUN – a concert by the a cappella group, Octatonic Decadence. Sunday, July 18 at 7 pm at the Anglican Cathedral of St. John the Baptist. You can look forward to hearing music by Arvo Pärt, Kathleen Allen, Mia Makaroff, Sergei Rachmaninov, Ola Gjeilo and many others. Join singers, Noelle Slaney, Savanna Muscat, Jan Buley, Adam Wicks, Julien Bouchard and David Buley in this choral bouquet of beauty in song. ALL WELCOME.
Donations gratefully accepted at the door with proceeds to
HMP Phoenix Garden Project.


Sign up for our
mailing list