presenting exquisite choral music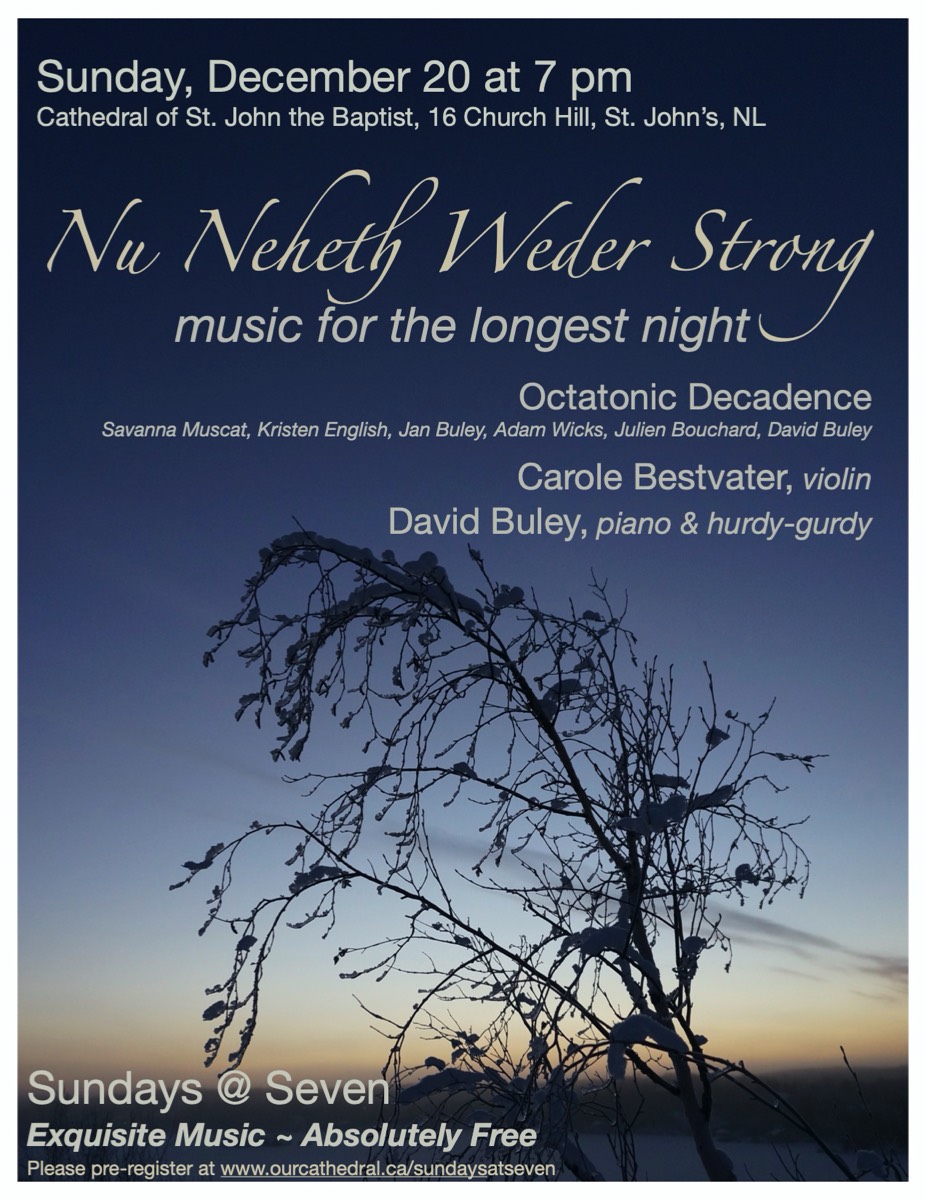 Sunday, December 20, 2020 at 7 pm
at The Anglican Cathedral

Nu Neheth Weder Strong - a musical celebration of the longest night – on the eve of the Winter Solstice.

Offered by the a cappella singing group, Octatonic Decadence (Savanna Muscat, Kristen English, Jan Buley,
Adam Wicks, Julien Bouchard & David Buley),

with
Carole Bestvater, violin
and
David Buley, piano, and hurdy-gurdy.

Included will be music by Kathleen Allan,
Carlotta Ferrari and Arvo Pärt.

This will be a candlelit and socially distanced aural treat.

All Welcome.

Sundays @ Seven weekly musical offerings at the Anglican Cathedral of St. John the Baptist. Limited seating:

Please pre-register at www.ourcathedral.ca/sundaysatseven/

Exquisite Music - Absolutely Free.